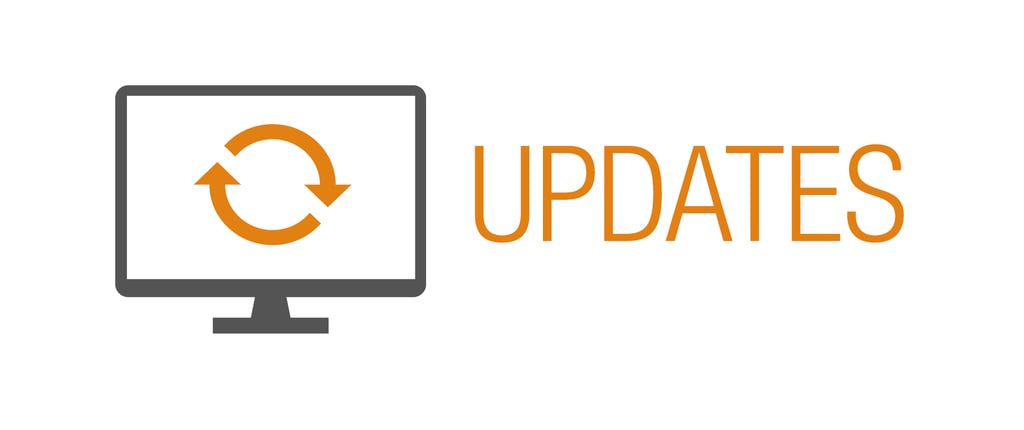 We've updated the reconciliation mode in Church360° Ledger. The new full-screen design makes reconciling accounts easier.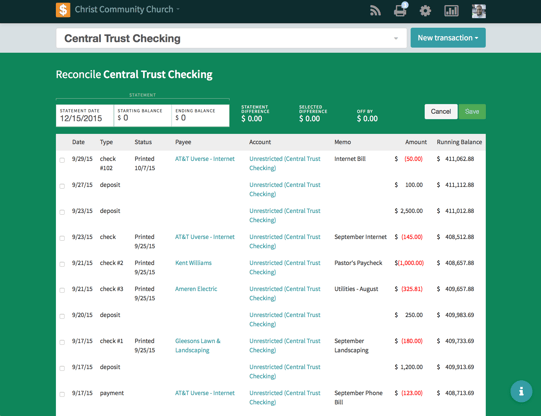 Although it works very similarly to before, here's the step-by-step process to reconcile an account:
Start by clicking the Assets mini graph on the home page.


Continue to click through the Assets (mini graph icon) until you reach the account you want to reconcile (for example, your checking account).


Use the date picker to select the date range.


Click Reconcile.


The green full-screen reconciliation mode will appear. At the top of the screen, choose your statement date and enter a starting and ending balance.


Next, go through your transactions below, marking the transaction(s) that show up on your bank statement.


This is new! The statement difference, selected difference, and off by fields are automatically populated based on the information you enter and the lines you've checked off below.


Once you have all of the transactions from your bank statement selected, verify that the difference is $0.


Click Save to reconcile the account.
Note: Once you click the save button on your reconciliation, you will no longer be able to edit any of the transactions you marked. If you notice that you are missing a transaction while reconciling, simply leave the page to fix it, then go back into the reconciliation. You can continue the process from where you left off.
Keep that feedback coming! Share your suggestions using the Information Center in Ledger, by emailing us at support@cts.cph.org, or by giving us a call at 1.800.325.2399.
If you would like to receive automatic updates about Church360° Ledger, please subscribe to our product blog. You can choose to receive updates on an instant, weekly, or monthly basis.