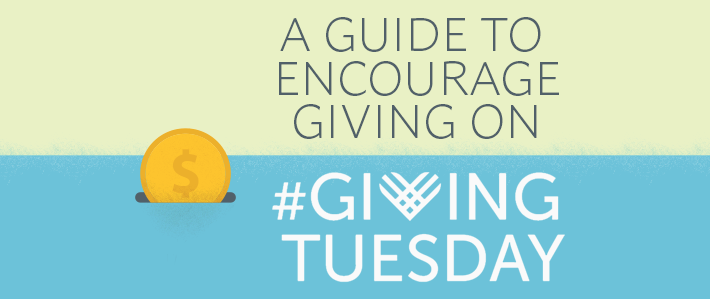 Now that we're all full of Thanksgiving turkey and pumpkin pie (or at least I am), and we've taken time to think about and thank God for all of the ways He's abundantly blessed us, we follow the example scripture gives us in Luke 3:11 and give to others out of what He's given us. As church workers, it can be helpful for our members to give them a guide to giving on Giving Tuesday.
What to Give
As we church workers share with our members the importance of giving as scripture tells us to, many of them many need our help figuring out the next step, "What can I give?"
Finances - Many of us Christians already follow the biblical principle of tithing. It's one of the simplest, but sometimes challenging ways that we give back to God what He has blessed us with. However, nowhere in scripture does it say that's all we can or should give. Lots of us have the ability and privilege to give in addition to our tithe to those who are in need.

Time - Whether you can or cannot give financially, we all can give our time. Make this Giving Tuesday your opportunity to dedicate your service to an organization in need of extra hands.
Who to Give To
Part of what we get to do as church workers is give our members opportunities to give back. There are many places we can encourage them to give.
Church - Our churches typically don't have an income outside of what is given to them by our members. Many times, are churches are more than just a place for us to get together on Sunday mornings to give God our praises, they also act as a hub for community support and charity. Giving an extra gift to your church this Giving Tuesday allows them to reach out to the people in our communities in need of the Gospel and our support.

Charity Organizations - Churches are not the only organizations looking to support and encourage our communities. Giving our time and finances to these non-profit organizations like Concordia Gospel Outreach will increase the good they are able to do in our world.

Individuals - Our giving doesn't always have to go through an organization either. There are many people that we each know who are in need. Several years ago, my older brother came up with a great idea for our family and friends to give back around the Thanksgiving weekend, and it all centered around our love of football. On the Friday or Saturday after Thanksgiving, we all get together (usually about 25 or 30 of us) for a big game of two-hand-touch football. While we all love just getting together to have fun, my brother decided to go a step further and ask each person to donate what they can, to purchase Christmas presents for a family in need in our community. Last year we raised over $250 and were able to sponsor 5 kids though the local school who's families needed a little extra help. All it takes is the desire to give.
Ways to Give
Finances - Churches and non-profit organizations are always open to cash or a check to help support their organizations, and many now offer electronic giving opportunities, like Vanco, to give people looking to donate finances and easier way to do so.

Time and Talent - These organizations constantly need help making mission and ministry happen and heavily rely on the gifts of time and energy from volunteers. We church workers can present our members with opportunities and assist them in finding an opportunity that will utilize the unique skills and gifts God has given them.
There are many other ways we church workers can encourage our members to give. What are some ways your church encourages giving? Share your examples in the comments to help spark ideas for other churches to follow this Giving Tuesday!
For other helpful ideas and topics, visit the CTS Blog Technology & Your Ministry.