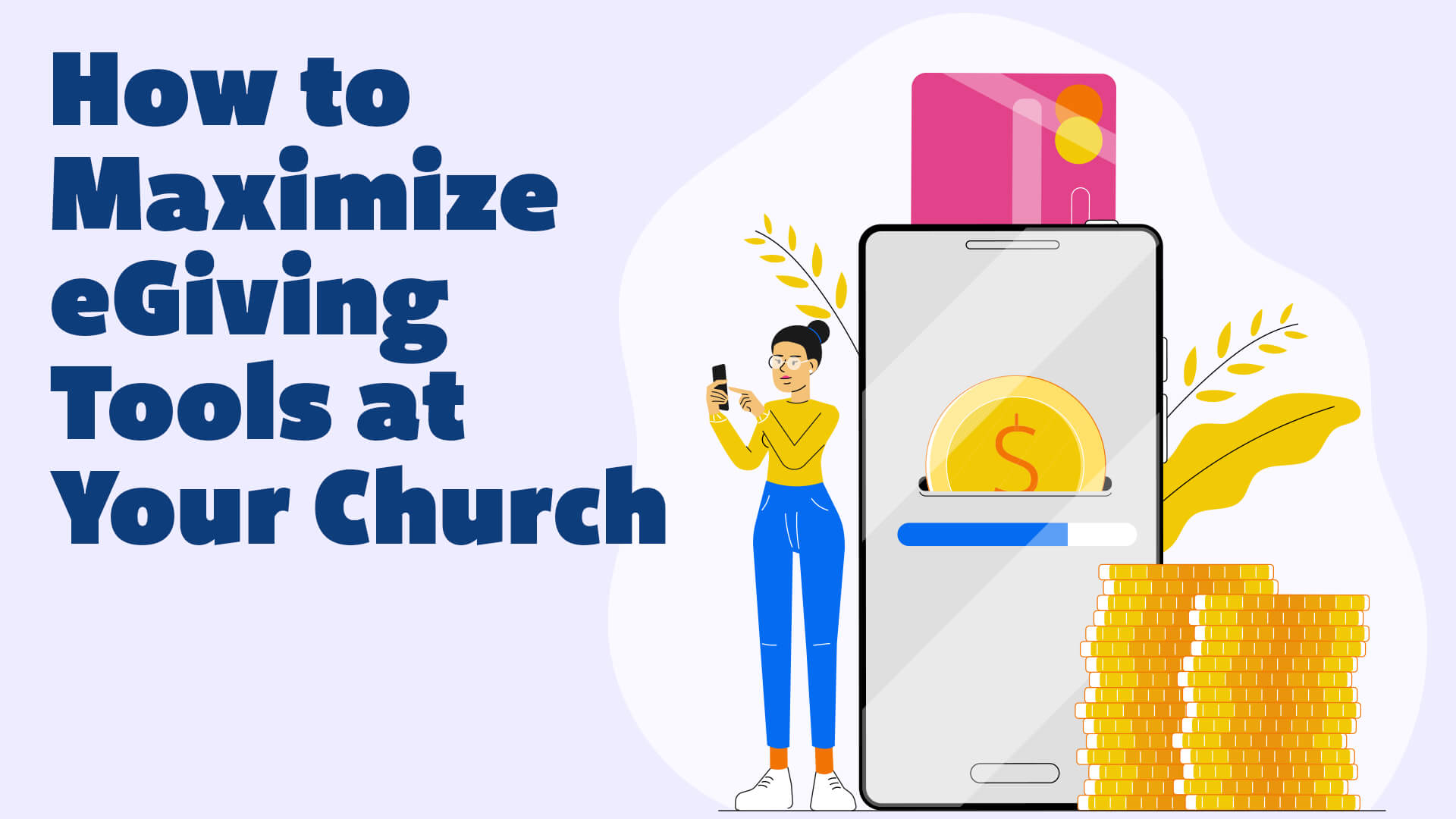 In many places, churches are returning to what feels normal: in-person services with members coming together in the building. But as churches face the future, there are many things they must confront. These topics include virtual services, changing attendance habits, and shifts in how members want to give.
Four Ways to Get the Most Out of eGiving
Vanco is an eGiving provider that processes gifts made to your church through an array of online tools. Vanco is an integrated CTS eGiving partner that has been helping churches with eGiving and building virtual ministry for more than 30 years. We've heard from churches quite a bit asking how they can get started with eGiving, how they can get the most out of eGiving solutions and how to maintain online and in-person services. To help, we've outlined the basics to ensure that your church is doing all it can to succeed. Here are four tips the most successful churches follow.
Not All eGiving Vendors are Created Equal
As you assess eGiving providers, it's important to understand what vendors offer and how your church will use their tools. As you begin your search, ask these questions about each vendor you encounter:
Does the provider have the tools to support your members' giving preferences?
Do they have the 24/7 client support and implementation processes that make it easy for your church to get started?
Are they just standalone giving tools? Do they integrate with your church management software?
How will the provider help you tell your church's story to members and your community? Do they offer multiple funds focused on specific causes?
Churches can't succeed unless they know what tools they already have as well as what's available in the market.
At Vanco, we help churches with an array of eGiving tools, including online giving, a mobile app, and text giving. We also provide churches with an immersive web platform (Vanco Online) that fuses church communications, events, news, and giving into one attractive and mobile-friendly website.

Nobody knows your members and the needs of your church better than you. Be sure to recognize your needs and research all available offerings. Ask yourself how each one will work within your church and the ways your members want to participate and give. A little groundwork here will yield better dividends once you promote the technologies to your members.
Make eGiving Easy
It can feel overwhelming for churches to get started with eGiving. New strategies can be elusive for those with eGiving programs in need of a little jolt.

Vanco not only has the experience to assist your church, but we also have data to help. Our national surveys have found Vanco's online giving tools increase donations by an average of 26%. We also offer a wealth of resources and experts to assist churches every day. There are many small things your church can do that will have a big impact on giving. For instance, put your eGiving link or button on the top of your church's website so it's easy to find. And put it on every page of your site.

It sounds simple, because it is: make eGiving easy for members, and they'll use your tools.
Harness the Power of Recurring Donations.
One of the most powerful elements of eGiving with Vanco is one that churches might overlook: recurring gifts.
With eGiving technology such as Vanco, your members can establish a schedule for their gifts. Consider these four reasons recurring giving is a vital offering for all churches:
Members know their gift will automatically be made. They don't have to bring cash or checks to services.
When members can't attend services, their gifts still are made. This is especially helpful during attendance lulls, such as summer.
Finance work is simplified with fewer checks and less cash.
Your church can make more accurate predictions about income from giving. Recurring giving is also great for the church's staff and volunteers. Once church members establish recurring giving, finance staff are better able to forecast income.

Have a Staff Member Who is Dedicated to eGiving
Of all these tips, this might seem like one your church can skip. But don't skip it!

Church staff members and volunteers are busy. And they each have their own unique skills. But it is crucial that your church have at least one expert who is managing your eGiving tools and growing giving. Having a go-to person for understanding your eGiving tools is important when staff or members have questions about giving. This person also can be responsible for highlighting special giving causes and adding new giving tools if your church needs them. They also can make sure you're getting the most of Vanco's integration with your church management software and showing members why eGiving is the best way to contribute to the church. As you launch your Vanco tools, be sure to identify a dedicated volunteer you can count on to champion eGiving among members. Having a team leader for eGiving will make the transition to eGiving easier and help with member adoption.

We hope these tips offer valuable information as you seek to start eGiving, grow giving and connection, or ramp up the use of tools you have. You always can learn much more by visiting our website, talking with our experts, or using our resource center.
Learn more about great e-giving products that can reach your entire congregation and make giving easier by clicking the button below.