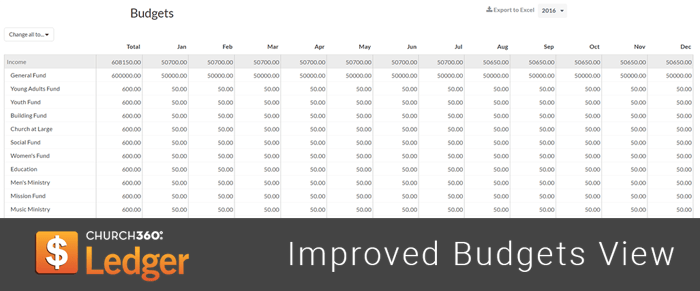 We've updated the budgets to full-screen views. You can also export, copy, and paste budget figures from Excel to Church360° Ledger.
Twelve Month Budget View
We've updated the budgets view so that all twelve months of your budget are visible at one time. As in the old view (which only showed six months at a time), you can still use your Tab and Enter keyboard shortcuts to move throughout the rows and column. In addition, our developers have also affixed the month column headers to the top of the page, so that the month name is always visible as you scroll down your budgets view.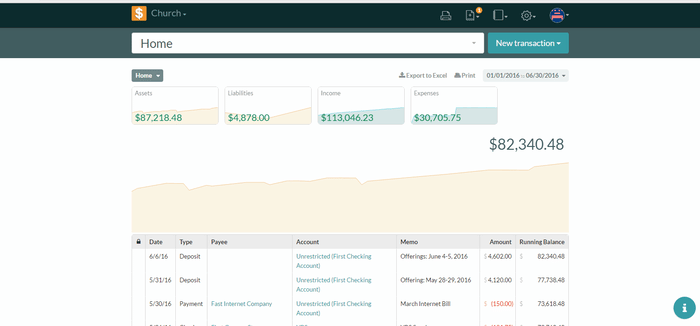 Totals Automatically Divide by Twelve
You may have also noticed that totals column is now on the left hand side of your budgets view, next to the accounts name. This is because you are now able to just enter the annual total for your budget, and have Church360° Ledger calculate the budget amount for each month. If, after adding the annual total(s), you need to change a specific month total, simply select and edit that month! Your annual total will be updated without affecting the rest of the months in your budget.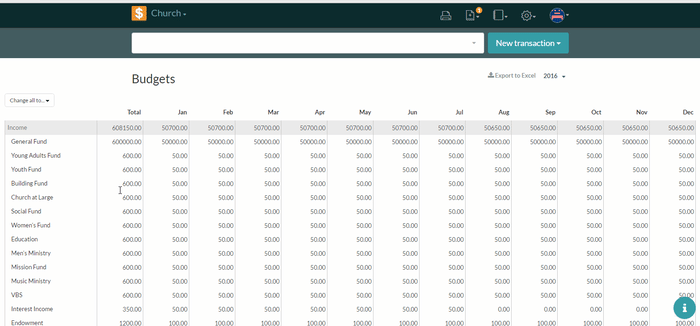 Budget Export, Copy, & Paste
In addition, we've added the ability to copy and paste budget totals in from Excel! We reccomend using the following four steps when Exporting, copying, & pasting between Ledger and Excel. For a complete overview of this process, check out our article in the Church360 Ledger Help Center.
It's very important to note that when exporting, copying, and pasting your Account Names (on the left-most column) must remain the same! If you attempt to change or add any accounts from within Excel, these changes will not take effect in Church360° Ledger! In any circumstance where you wish to add an account row to your budget, be sure to first edit your chart of accounts from within the software. This will ensure that your budget projections always match your chart of accounts.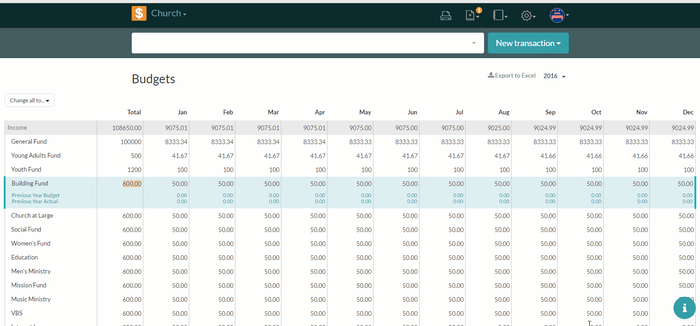 If you choose to edit your account totals in Excel, you have a variety of options for pasting the information back in to Church360° Ledger. You may select your entire chart of accounts in Excel, and then paste into Ledger, or you may just copy and paste one row or column at a time.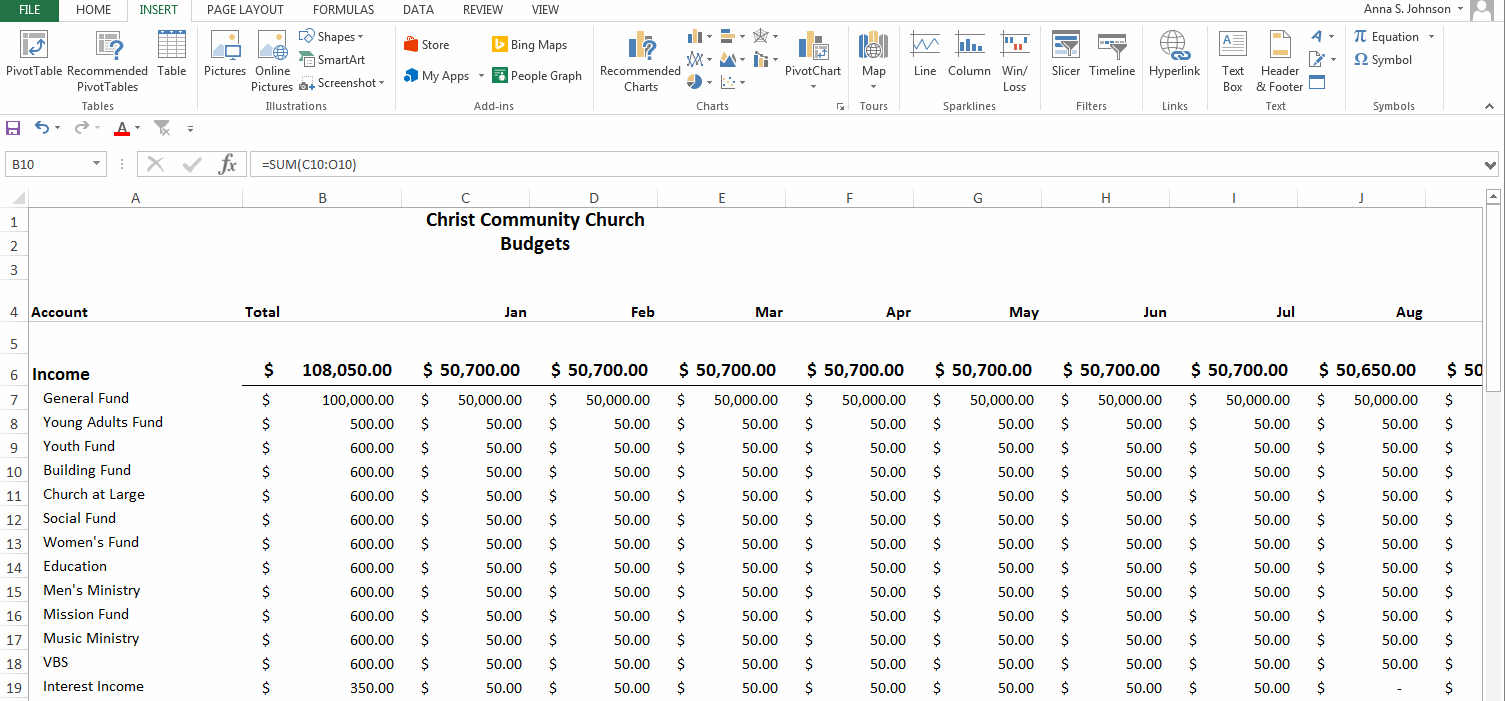 Want to learn even more about using budgets in Church360° Ledger? Check out our latest video of a webinar we recently hosted on Setting your Budget.
If you have further any questions or comments, please contact our support team at support@cts.cph.org or 800.346.6120
To receive product updates on a regular basis, please subscribe to our blog! You can choose to receive updates on an instant, weekly, or monthly basis.