We love hearing from you, and we especially love your ideas for improvements to Church360° Members. Our recent satisfaction survey received nearly 200 responses! Thanks to you, we rolled out a few new updates in July that came directly from your suggestions.
People
You can now download and export information for select people, households, or givers by clicking their check boxes before going to "Download."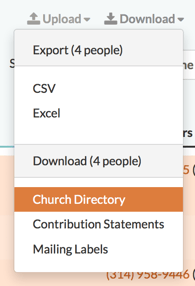 When you print people information, tags are now a comma-separated list.
When you select individuals from the People view and click "Add or Remove Tags," tags applied to everyone you've selected will appear in their original color, but if the tag only applies to some of the people selected, it will be grayed out.
You can also now create tags when adding them in bulk, rather than adding them from the Tags page.
The notes section has been improved to retain formatting that was already typed.
When downloading mailing labels, you can tell Members to skip labels you've already used on the sheet by clicking in the preview image.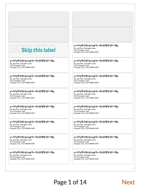 You now have the option to show or hide addresses on mailing labels.
Marking addresses as unlisted will keep them out of the Church Directory.
Events
Today's date is no longer grayed out, making it easier to read events that are happening today.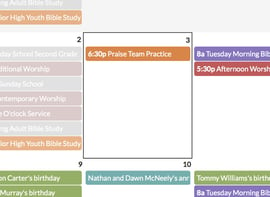 You can now add an attendee to an event even if you'd previously deleted them from that event.
New events can now be added to calendars that are only available for Unite users.
Attendance
When printing an attendance detail report, you can once again include those who did not attend an event.
We've introduced a new trend graphic to Attendance Trends.
Offerings
Your most requested update was the ability to enter custom dates for the date range picker. Now, instead of manually selecting the date using the slider, you can select specific start and end dates by clicking on the date range under the "Offering" header.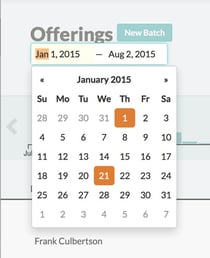 When using the date range slider, the number of weeks will be displayed when the number of days is exactly the number of a certain number of weeks.
You can now dismiss the editable date range controls by pressing ESC or ENTER on your keyboard.
Entering offering numbers is even easier. Now, when you type in a single-digit number, that number will appear first, allowing you to easily select it without having to scroll through higher numbers.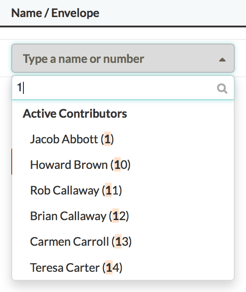 The fund name is now color-coded according to its assigned color, allowing you to easily differentiate between funds when entering offerings.
The listing of offerings in the offerings page now matches the listing of offerings in the actual batch of offerings. The envelopes appear in the same order.
If you filter the Offerings screen, that filter is cleared when you switch to an individual's offering history.
When an offering entry contains more than one fund, we added the functionality to delete just one fund instead of having to delete the entire entry. Also, you can now use the arrow keys to move through the list of funds.
You can now access future pledges from the pledge progress report in the redesign.
When entering offerings, use the BACKSPACE key on your keyboard to go back to the previous box.
We've removed "contribution statements" from the drop-down menu when the user doesn't have permission to view them.
The giver and fund summary views are now linked to the pledges view.
Settings
Logins are organized alphabetically by last name. If your church has a large number of people who are assigned logins, it's now faster and easier to find an individual's login information.
Miscellaneous
In the new Information Center, we once again added our software support phone number. View this number by clicking the "Send us a message" link in the help window.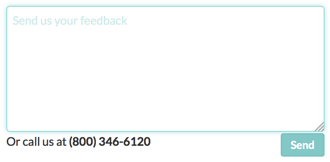 We've improved two features when you import your data from Shepherd's Staff:

The special descriptions on offering entries in Shepherd's Staff now become memos in Church360° Members offerings, allowing you to keep those descriptions intact.
Shepherd's Staff allows for partial dates by entering "100" into the year slot, but now that imported year will read as "no date" in Church360° Members rather than the literal year 100.
We hope these updates make managing your church with Church360° Members more enjoyable! Keep that feedback coming—email us at support@cts.cph.org with your suggestions!
To receive product updates on a regular basis, please subscribe to our blog! You can choose to receive updates on an instant, weekly, or monthly basis.